Production - Greenhouse Workers
General company information:
Van Son & Koot is a young and dynamic company that is specialized in cultivation of garden plants in pots.
Van Son & Koot produces over 5 million plants a year in both Holland and other foreign countries and therefor is one of the biggest producers of garden plants in Europe.
Care for Nature is of outmost importance for Van Son & Koot.
On a daily base we have 50 employees whom form a nice and hardworking team together.
Together we make the world a bit more green every day. Therefor out motto is:
LOVE GREEN, LIVE GREEN, BE HAPPY!
Job title:
Seasonal worker delivery & cultivation
Corporate culture:
You'll work in a nice and warm environment with a big team of enthusiastic and motivated people..
Position of the job:
You'll work in a greenhouse with in the summer temperatures of 20 to 30 degrees and in the winter around 10 degrees. Besides working on a greenhouse there's also the possibility to work outdoors.
Most work will be done standing up.
Working hours and CLA:
The regular hours are on Monday to Friday from 07:00 – 17:00.
In high season this might increase to 07:00 – 20:00 and Saturdays from 07:00 to 12:15.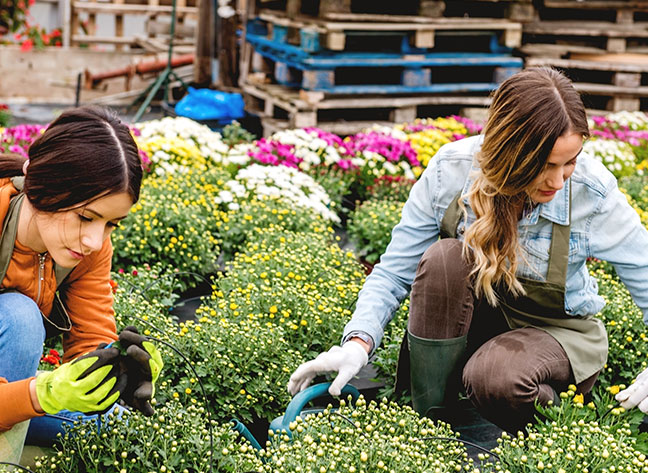 5 comments
- Production - Greenhouse Workers
Levan - April 21, 2020 at 1:00 pm
Hello, my name is Levani Gvantseladze, 30 years old from Georgia, Tbilisi. I would be join in yours team with great pleasure. My contact:
[email protected]
WhatsApp: +380939285264
Supapun Nanan - April 21, 2020 at 10:19 pm
Hello I an now in Nederland where is this job located?
Olandija.nl - April 22, 2020 at 12:14 pm
Hello. You must be the EU citizens
Noelia - April 22, 2020 at 12:46 pm
Hi! I'm in the Netherlands looking for agriculture jobs for two people. Is it accommodation provided ?
Elena Ionela Matei - June 9, 2020 at 7:47 am
Buenas ,
Soy Elena 43años de Romania,vivo en España des de hace unos 18 años .
Me gustaría formar parte de vuestro equipo y trabajar con la naturaleza.
Amo la naturaleza.
Muchas gracias.
Leave a reply