Production - Greenhouse Workers
General company information:
Van Son & Koot is a young and dynamic company that is specialized in cultivation of garden plants in pots.
Van Son & Koot produces over 5 million plants a year in both Holland and other foreign countries and therefor is one of the biggest producers of garden plants in Europe.
Care for Nature is of outmost importance for Van Son & Koot.
On a daily base we have 50 employees whom form a nice and hardworking team together.
Together we make the world a bit more green every day. Therefor out motto is:
LOVE GREEN, LIVE GREEN, BE HAPPY!
Job title:
Seasonal worker delivery & cultivation
Corporate culture:
You'll work in a nice and warm environment with a big team of enthusiastic and motivated people..
Position of the job:
You'll work in a greenhouse with in the summer temperatures of 20 to 30 degrees and in the winter around 10 degrees. Besides working on a greenhouse there's also the possibility to work outdoors.
Most work will be done standing up.

Working hours and CLA:
The regular hours are on Monday to Friday from 07:00 – 17:00.
In high season this might increase to 07:00 – 20:00 and Saturdays from 07:00 to 12:15.
Accommodation will be provided for ladies ONLY.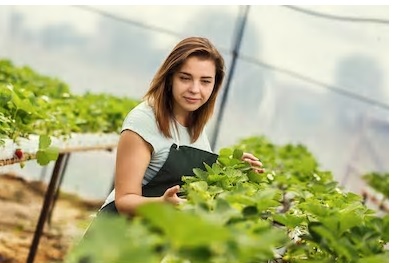 4 comments
- Production - Greenhouse Workers
Shakawat hossain - May 16, 2020 at 5:37 pm
Interested in Netherlands
Andrius Merkeliunas - May 28, 2020 at 11:57 am
Nicolette - June 14, 2020 at 6:09 pm
Where is this job located? I live in Lelystad. I am a EU citizen and am looking for a job from 1 August 2020
Hari kunwar - July 14, 2020 at 1:56 pm
Hi im looking gor a job in Netherland i live in poland on the basis of temporary residency card im 27 and im from nepal if you looking for a work er for long time please let me know
Leave a reply