Sligro Order Pickers
Job Title: Warehouse Order Picker
Location: Sligro, Netherlands
Company: Sligro
Job Type: Full-time
Company Description: Sligro is a leading wholesale company in the Netherlands, specializing in the distribution of food and non-food products to the hospitality industry. With a vast range of products and a commitment to delivering exceptional service, Sligro is dedicated to supporting the success of its customers. As part of our continued growth, we are seeking motivated individuals to join our team as Warehouse Order Pickers.
Job Description:
We are currently hiring Warehouse Order Pickers to join our dynamic team at Sligro. As a Warehouse Order Picker, you will play a crucial role in ensuring accurate and timely order fulfillment for our customers. Working in a fast-paced environment, you will be responsible for accurately selecting and preparing products for delivery.
Responsibilities:
Efficiently and accurately pick products from designated locations within the warehouse.

Use handheld scanners and other equipment to track and verify product information and quantities.

Pack and prepare orders for delivery, ensuring products are handled with care and attention to detail.

Maintain a clean and organized work area, adhering to safety and quality standards.

Collaborate with team members to meet daily order fulfillment targets.

Communicate any stock discrepancies or issues to supervisors.

Assist in inventory management by conducting regular stock checks and reporting any discrepancies.

Follow standard operating procedures to ensure efficient workflow and minimize errors.

Adhere to company policies and procedures regarding safety, security, and hygiene.
Requirements:
Prior experience as a warehouse order picker or in a similar role is preferred but not required.

Strong attention to detail and accuracy in order picking and packing.

Ability to work effectively in a fast-paced, deadline-driven environment.

Good physical stamina and the ability to lift and carry heavy objects.

Basic computer skills and familiarity with handheld scanning devices.

Excellent organizational and time management skills.

A team player with good communication skills.

Ability to understand and communicate in English or Dutch.

Valid work permit or EU citizenship.
What We Offer:
Competitive salary and benefits package.

Opportunities for career growth and development.

A supportive and inclusive work environment.

Training and on-the-job guidance to enhance your skills.

Discounted products and employee perks.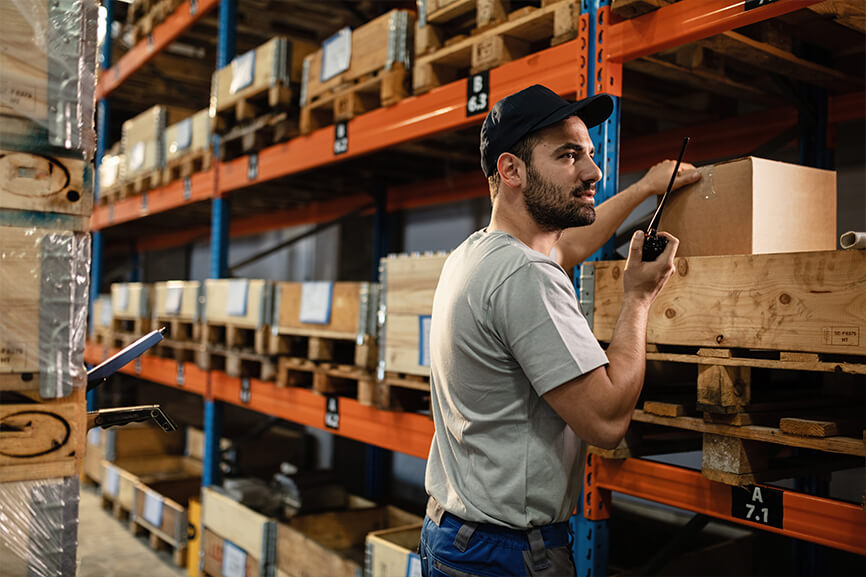 1 comment
- Sligro Order Pickers
Helcio Gomes - August 17, 2023 at 3:16 pm
Hi im interested in working and living in the netherlands can you give me more info please .
Thank you
Leave a reply